Cast Stone Projects
AHI Supply / Cast Stone Projects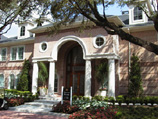 The Park at Greenway (Houston, TX). Upscale apartment complex


with large leasing office. Project included enormous entry columns and arched top entry. Also, dozens of accents and column caps throughout

the property.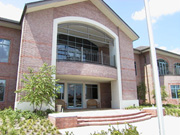 David Weekly Homes Corporate Headquarters (Houston, Texas). Two story brick structure with large exterior Cast Stone arched entry, columns on the rear verranda and interior accents including two story full fireplace surround.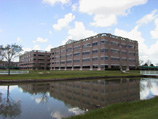 Kensington Office Project (Sugar Land, Texas). Two four story brick structures with enormous entry column surrounds. continous headers around entire building and large pilaster bases.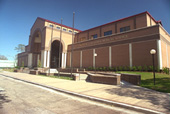 Museum of Medical Science (Houston, Texas). Entry accents including hundreds of feet of wall cap, column surrounds and steps.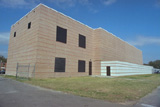 Rice University (Houston, Texas). Various projects including architectural accents on campus grounds monuments and most notably, the Central Plant Cooling Tower.

 








Restoration
Galvez Hotel Restoration Galveston Tx.
Stewart Title Building Restoration Galveston Tx.
Reagan High School/ Heights

Churches
Sacred Heart Catholic Church/Galveston Tx
St. Mary's Catholic Church/Rosenburg Tx.
St. Peter and Paul Catholic Church/ New Braunfels Tx.
Southminster Presbyterian Church School Hardscape
Kingwood Strawbridge United Methodist Church
Faith Lutheran Church/ Pearland Tx.
River Hills Baptist Chruch/ Corpus Cristi
Laporte Methodist Church/ Laporte Tx.

Medical Facilities
Brown Clinic/ Friendswood Tx.
Memorial Hospital/ Lufkin Tx.
MD Anderson Cancer Clinic
UTMB Renovation and Hardscape Galveston Tx.
Hospice House

Civic
Sugarland City Hall/ Sugarland, Tx.
Braes Heights Park
Museum of Medical Science
Boyscouts Of America Regional Headquarters
West University City Hall
Friendswood City Hall/Friendswood Tx.
City Of League City/ Hardscape/ League City,Tx.
Kemah Police Station/Kemah Tx.
Alvin Justice Center/Alvin Tx.
Chamber of Commerce Bldg. Conroe Tx.
Corpus Cristi Conference Center/ Corpus Cristi Tx.
Cook County Hospital/DFW
Barbers Hill Veterans Memorial/Barbers Hill Tx.
Lakeside Country Club/Additions
Friendswood Forest Golf Center/ Friendswood Tx.

Educational Institutions
Rice University Cooling Tower
Rice University Peace Summit Memorial
University of Texas Pan Am Bldg. Pharr Texas
University of Texas San Antonio/Library Additions
St. Thomas University/ Renovation and Hardscape
Victory Lakes Intermediate/ Clear Creek ISD
Kinkade School/Additions and Renovations
Barbers Hill High School// Barbers Hill Tx.
Texas A&M George Bush Library
San Jacinto College North Campus Arts Bldg.
San Jacinto College North Campus Technologies Bldg.
San Jacinto College North Campus Bridge
Fort Bend High School #9/Hardscape
Grandburry High School/ Grandburry Tx.
New Conroe Flex School/ Conroe Tx.

Financial Institutions
Sterling Bank/1960 and Red Oak
Sterling Bank/290
Sterling Bank/Champions and 1960
Sterling Bank/West University
Bank of The Hills/Kerrville Tx.
Hill Country Bank/ Kerrville Tx.
First National Bank/ Conroe Tx.
First National Bank/Athens Tx.

Retail/Office Bldg./Multi Unit Housing
Kinsington Office Bldg. Sugarland Properties/Sugarland Tx.
Budwieser Silver Eagle Plant/ Richmond Tx.
Kroger #314/ Signature Store and Retail Ctr/ Westpark @Buffalo Spdwy.
Randall's, Sears, Petsmart, and Retail Ctr./ Dairy Ashford at Wesheimer
Amber Oaks Corp. Ctr.
Waterburger/ Pearland Tx.
Rainforest Café/ Galveston Tx.
The Park At Greenway
David Weekley Homes Corp. Office Bldg.
Exxon Training Center./Memorial Dr.
Levy Funeral


Last Modified on Oct. 5, 2017