Spectrum Stucco Products are low-maintenance, weather-resistant, exterior wall coatings when properly applied over approved substrates. Spectrum stucco coatings are available in 30 standard colors and 3 different textures, as well as paint and primer. Spectrum also offers custom color matching performed by our factory trained technicians. All textures and colors are available in acrylic or elastomeric base giving Spectrum coatings the ability to be applied to cementations surfaces such as conventional scratch & brown stucco, concrete block or poured concrete walls. 
Spectrum coatings can be found on many residential and commercial projects throughout the South and Eastern United States. AHI Supply manufactures these stucco coatings and more at our Alvin, Texas location. We are continually improving these coatings and aspire to have the finest stucco products available in the market.
Spectrum stucco coatings have a smooth and creamy texture. We use a crushed marble aggregate to get the best quality, pure and white coloring possible. AHI Supply tightly controls production and design of Spectrum stucco coatings which make them durable and high quality stucco products
Below are examples of houses with Spectrum Stucco: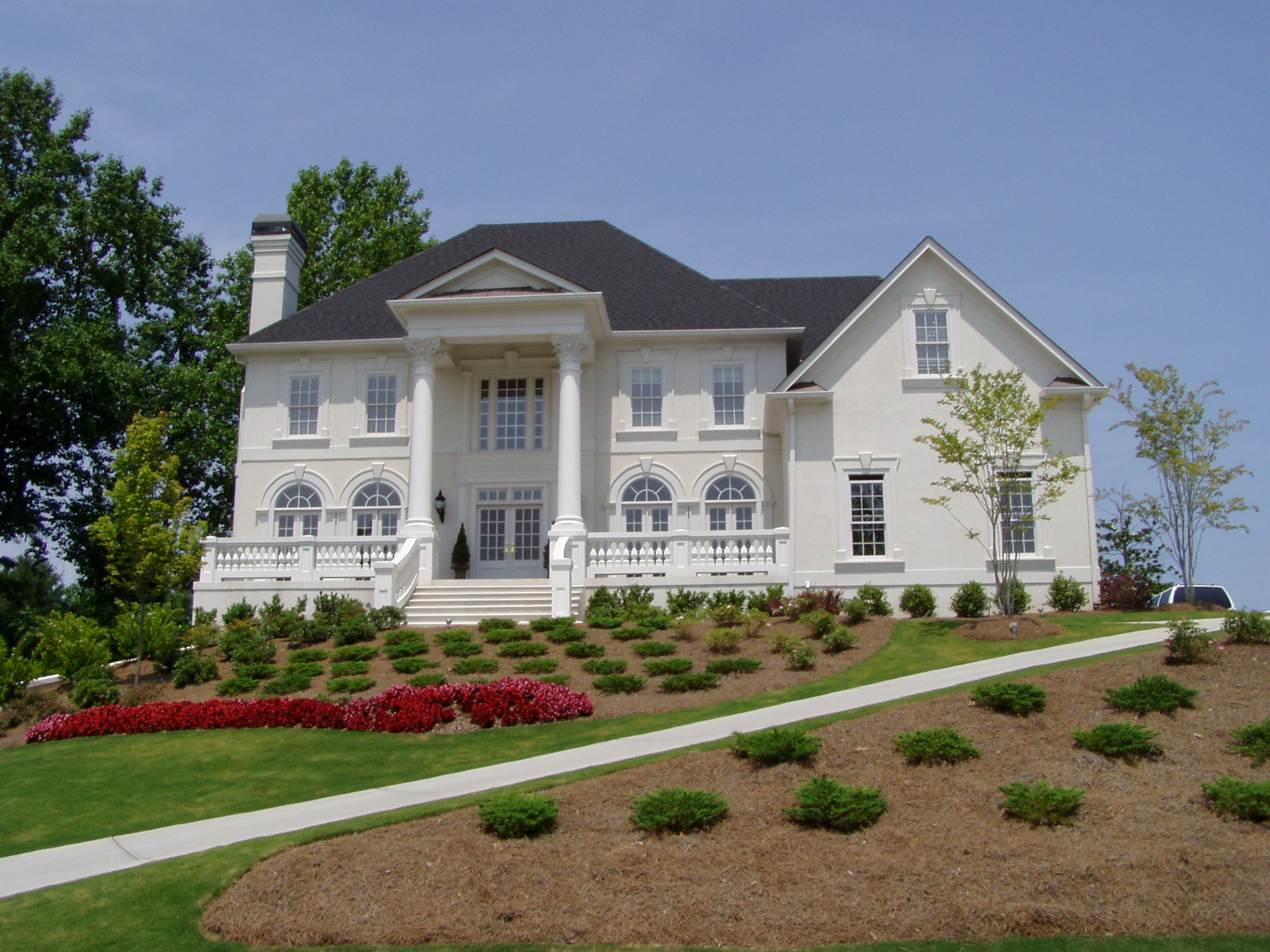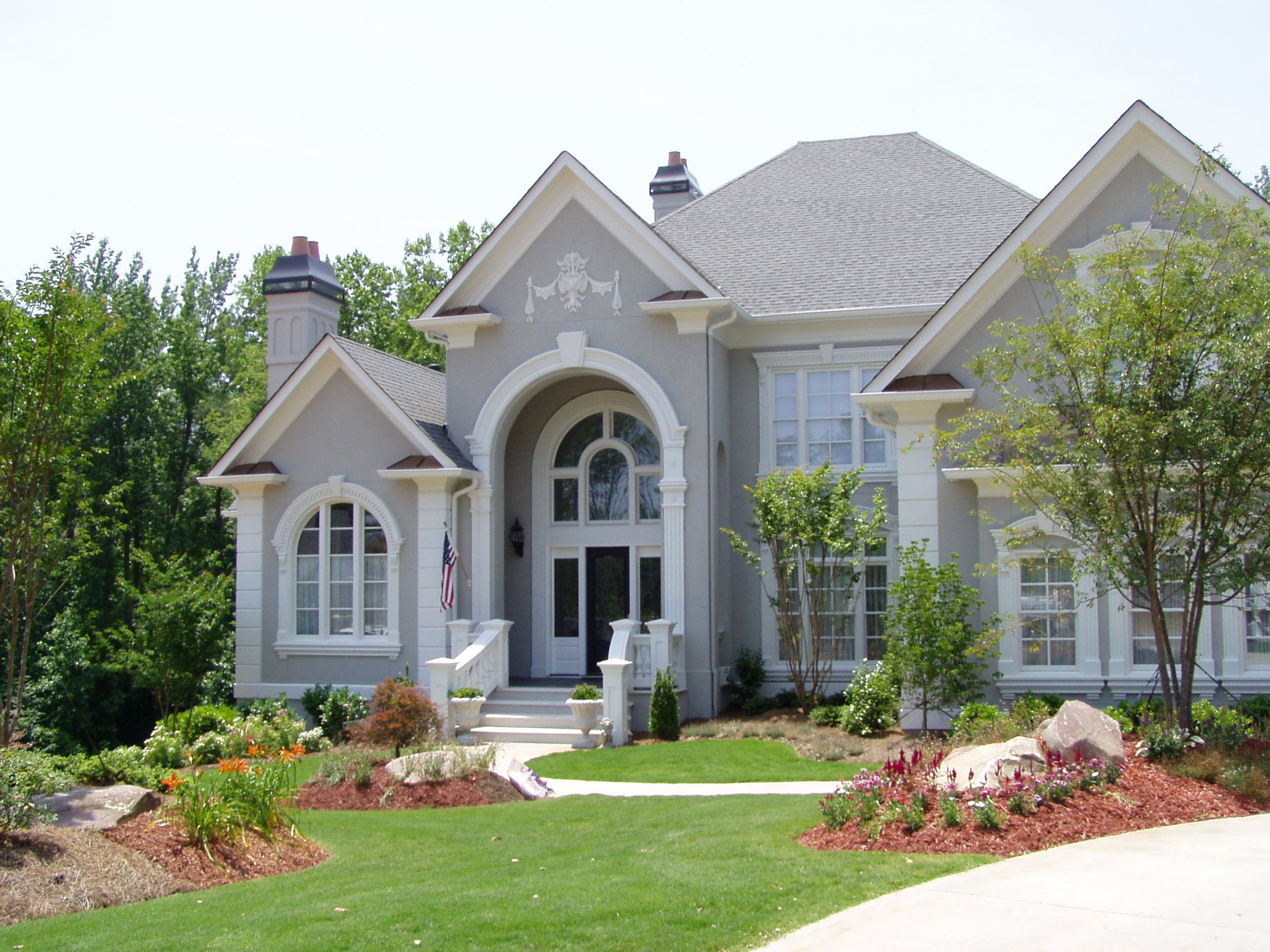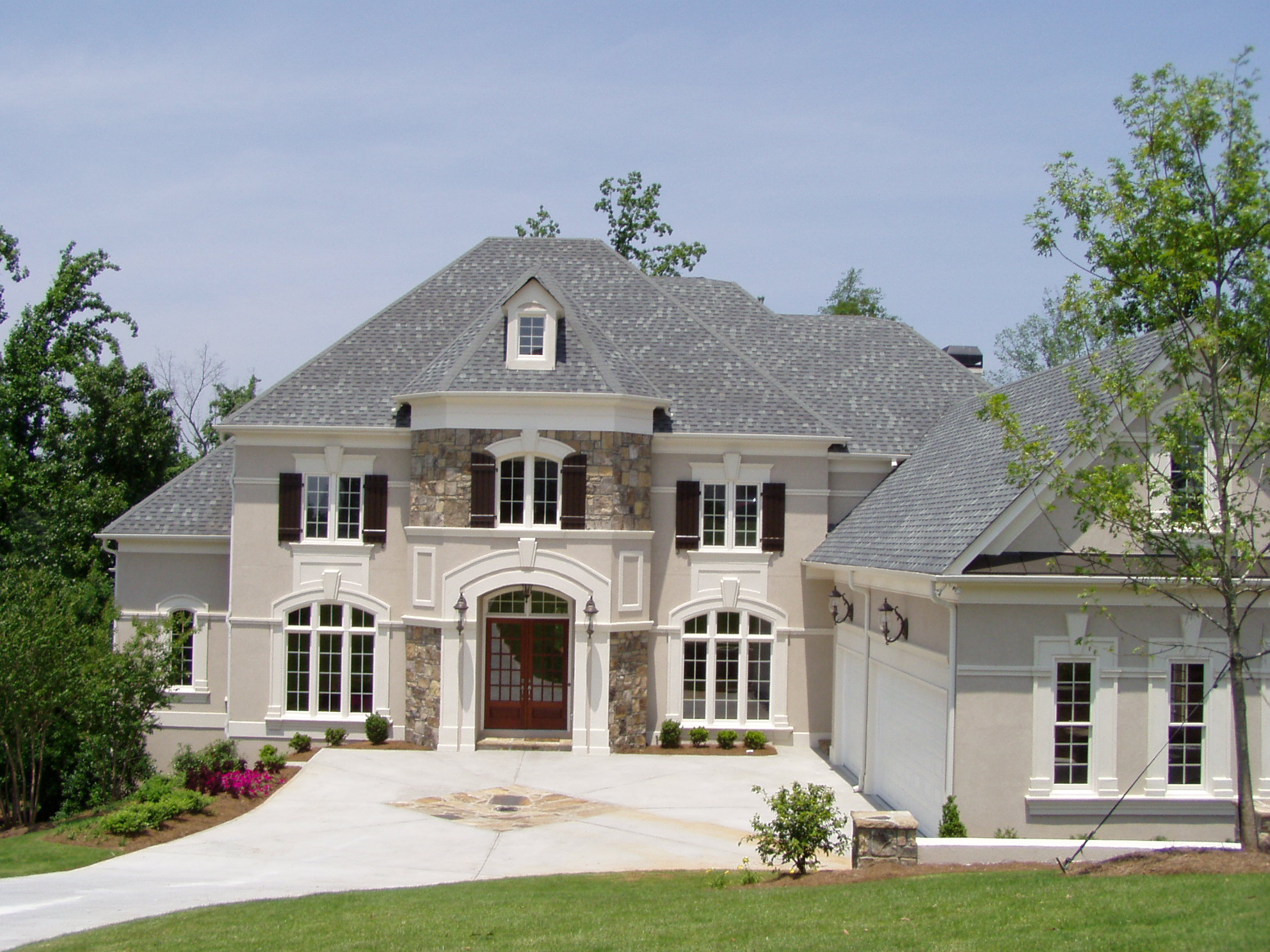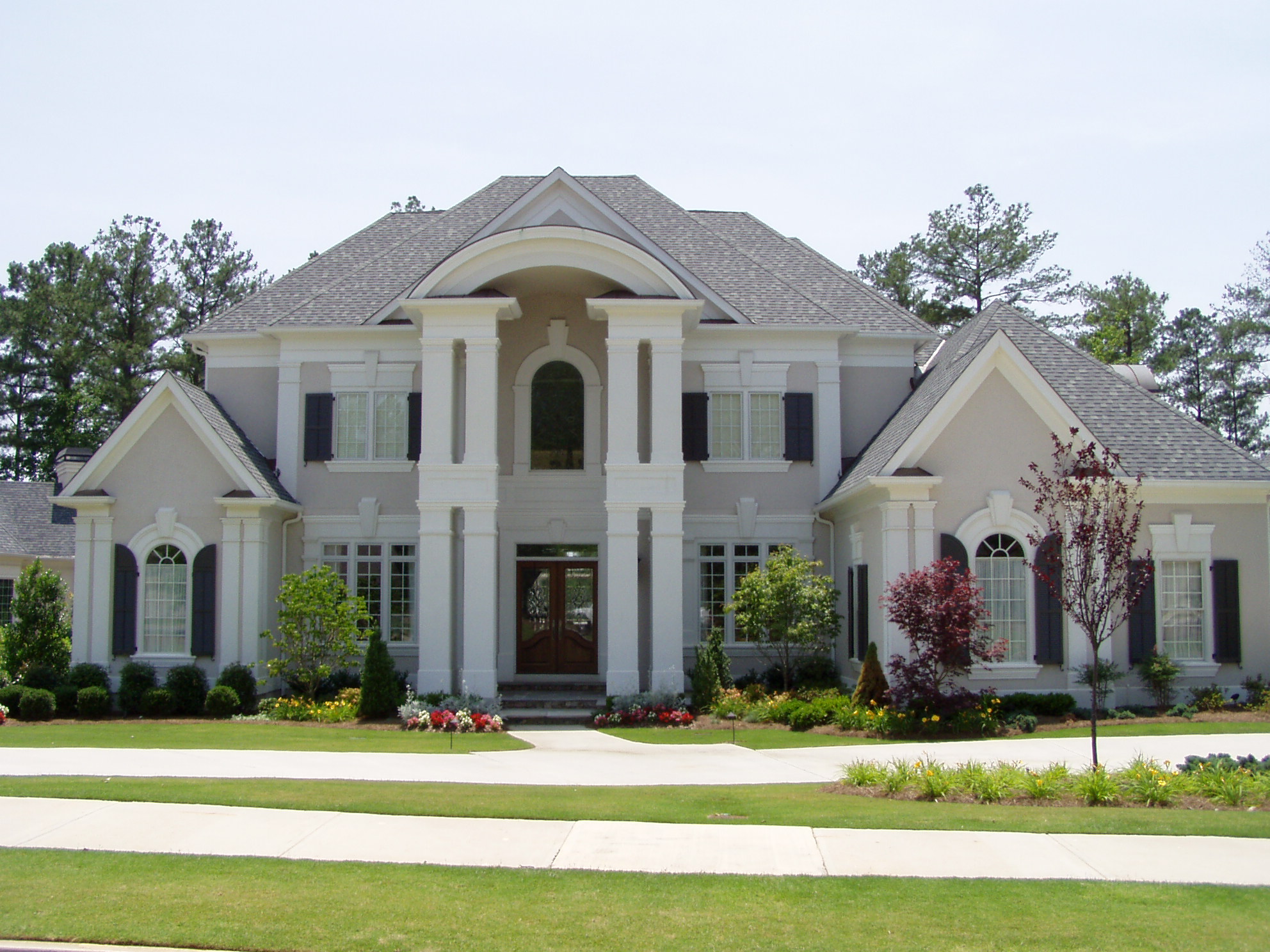 Color Palette:
For best color consistency, use finish with the same batch number within a wall section. Color variations can occur if all the finish is not ordered at the same time. Actual colors shown are for representation purposes only (below).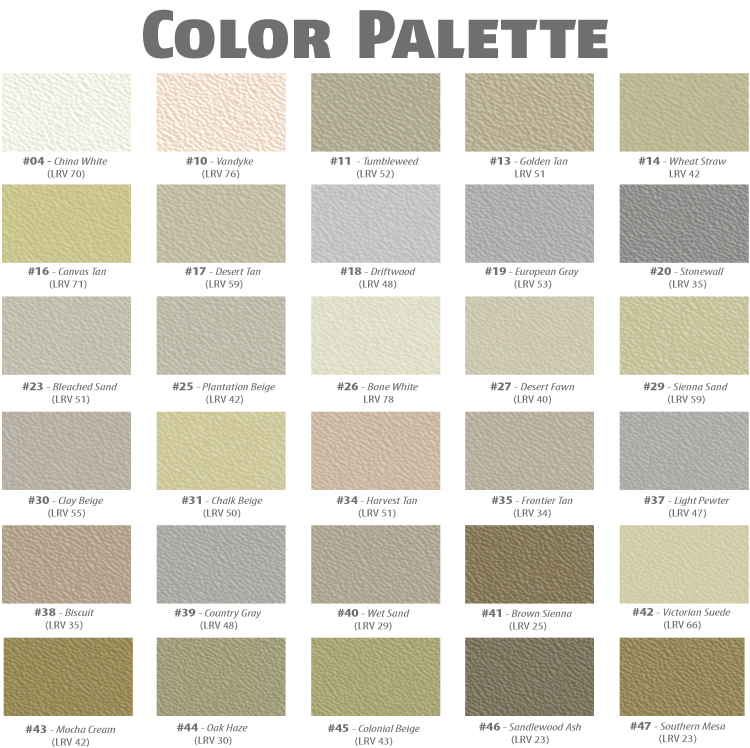 AHI assumes no responsibility for any color discrepancies after the customer has approved color samples and texture. Final color approval is the responsibility of the customer and samples can be made as needed. Variations in color may be expected due to stucco texture choice, job conditions, method of application and slight variations of natural raw materials.
Spectrum Coatings use high quality pigments to tint the finish coatings. Ultra-violet and sunshine exposure can and will cause fading issues over time. To help minimize fading, light colors can be selected. Light reflectance values are rated 100% white - 0% black. The higher the lightness value, the less fading occurs. Dark colors (light reflectivity less than 20) will fade more rapidly than light colors. Spectrum Acrylic coatings are more resistant to fading than Elastomeric coatings.
Spectrum tint-able primer must be applied over all cementations products once they have been allowed to cure. Primer must be applied with a spray application and then back rolled with a paint roller. With a pH pencil, check the surface pH levels 4-6 hours after the primer has dried. Dry time will depend on surface temperatures, humidity, and porosity of material to be coated. Randomly check entire surface to ensure pH levels are below 10. Do not apply Spectrum coatings over surfaces with a ph of 10 or higher.  

For excellent results, please read and follow all mixing, application, and safety information found on the product labels, literature, product data and safety data sheets.

Please note:
DO NOT USE THIS PRODUCT AS A COMPONENT OF AN EXTERIOR INSULATION FINISH SYSTEM (EIFS) OR AS PART OF ANY EXTERIOR INSULATION FINISH APPLICATION REPRESENTED TO BE A SIMILAR GROUP COMPONENT BASED SYSTEM. EIFS refers to an exterior insulation system in which the specific components are designed, formulated, tested and may also be certified by "EIMA", "ICBO", or other organization to ensure that the individual components are compatible with one and another and will successfully function together. All AHI products are sold independently and separately and have not been tested, designed, formulated, manufactured, or certified by any entity to work together successfully in Exterior Insulation Finish Systems or as a part of any exterior insulation application represented to be similar group component based system.
How to Apply the Gray Finish Coat
Gray Finish Coat Application
Spectrum Disclosure and Warranty
Spectrum Acrylic & Elastomeric Coatings Disclosure Notice
Spectrum Acrylic & Elastomeric Coatings Warranty