ArcusStone
AHI Supply is a Texas distributor of ArcusStone, servicing the areas of Houston, Austin, San Antonio, and Dallas/Fort Worth.
ArcusStone offers a complete system of patented crushed limestone coatings and plasters with the durability and finish of quarried stone. Developed in Europe in the early '60s, ArcusStone was originally conceived for the restoration of historic stone structures. In 1988, ArcusStone was developed to comply with American construction standards for increased durability and strength.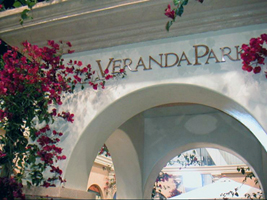 Field-applied ArcusStone and ArcusStone Plaster offer a complete system of authentic cut-stone and plaster finishes, and onsite custom stone carving. Both products can be applied by hand to virtually any stable substrate, and allow infinite design flexibility with a variety of natural colors, textures, and patinas.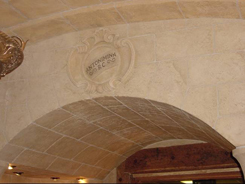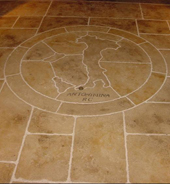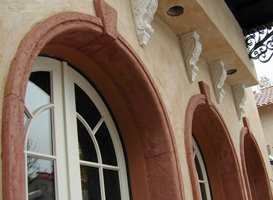 .


ArcusStone is a unique blend of natural minerals, special bonding agents and proprietary ingredients, with Portland cement for additional strength. Working with our highly trained Certified Applicators, designers and architects are able to achieve their desired stone effects by selecting from a variety of standard colors and textures, or by developing their own custom finishes. The result has all the look and quality of cut stone, without the associated expense.

Field-Applied ArcusStone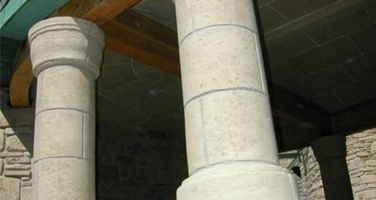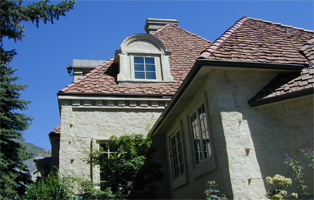 ArcusStone Plaster

ArcusStone Plaster is a blend of ArcusStone, other minerals and special bonding agents to produce a plaster of enhanced strength and appearance. It is available in a number of integral colors, and can be finished to give a mottled, weathered look to any new structure.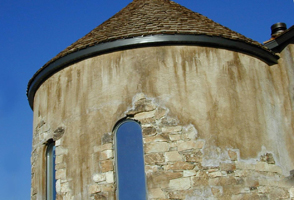 Manufactured Products

In addition to being field-applied, the ArcusStone mix can be utilized by Applicators and independent manufacturers in the production of complementary products. The use of ArcusStone for cast stone, coated foam, tile and mosaics provides the perfect solution for achieving cost-effective, coordinated custom designs.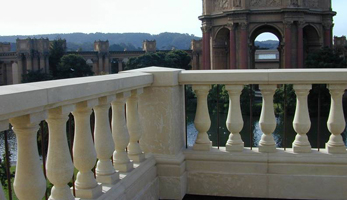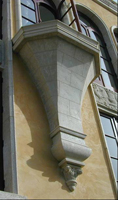 ArcusStone Coated Foam

ArcusStone coated foam shapes are ideal for large-scale decorative elements, such as sills, corbels, and moldings, where the weight of solid cast stone is prohibitive. Lightweight and easy to install, they can be finished to complement the field-applied ArcusStone products.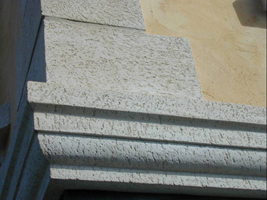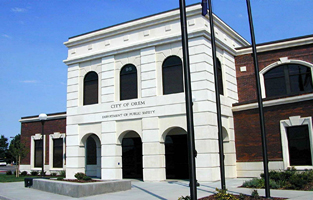 ArcusStone Cast

Cast ArcusStone products offer an effective solution to the high cost of hand carved and finished stone. Unlike precast concrete, the cast ArcusStone can be hand textured and finished and, like hand carved stone, will develop a patina with age.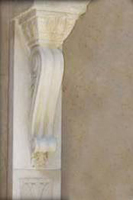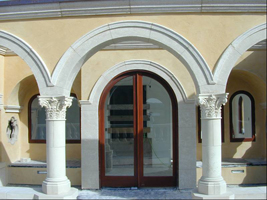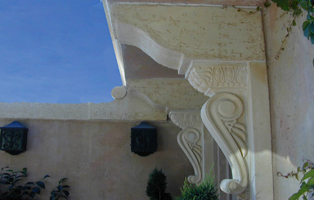 ArcusStone Tiles

ArcusStone tiles and mosaics combine the durability of cut stone with the ease of ceramic tile installation. Whereas stone tiles require a substantial substrate or mortar bed, ArcusStone tiles are approximately one-half inch thick, and can be produced in sizes up to 36". ArcusStone tiles are suitable for use on floors, walls or ceilings, and a wide range of colors, sizes and finishes is available.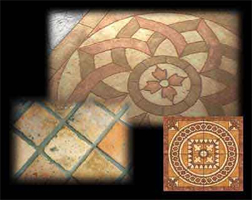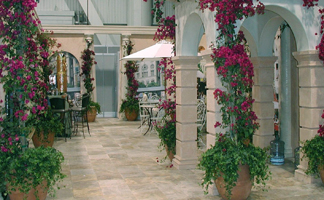 ArcusStone Retrofit

With ArcusStone Products builders and architects can turn older properties into beautiful restorations.  With the abilities of ArcusStone, you can blend both old and new stone and plaster. 


| | |
| --- | --- |
| Before | After |
| | |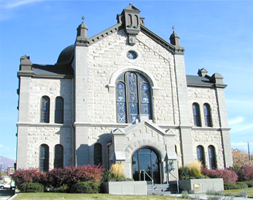 ArcusStone Retrofit
ArcusStone can be hand carved during the application process.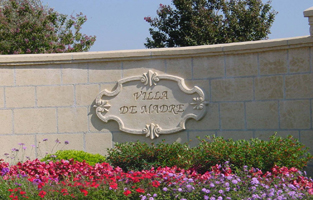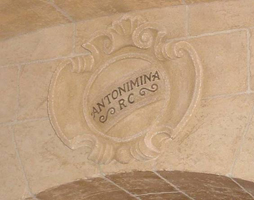 | | |
| --- | --- |
| More photos | |
|    | |







 
Last Modified on Oct. 5, 2017