Cement Products & Bagged Materials

AHI Stocks many types of cement products and bagged materials, including:
Type 1 Portland Cement
Texas Lehigh Oil Well Cement
Texas Lehigh Gray Masonry Cement Type 'N' & Type 'S'
Spectrum Gray Cement, Spectrum Custom Colored Cements, Spectrum White Portland & Lime Cements, Spectrum Scratch & Brown Coat, and Spectrum Gray Finish Coat
Mason's Lime
Road Lime
Marble Dust
Ready Mix Concrete
Bagging, blending, and packaging services available - from 50# bags to 2000# super sacks (Class H and Gray Type 1)
All Spectrum Cements are available pre-blended with Spectrum Integral Powdered Water Repellant.
NEW PRODUCT 
Spectrum Lime Plus - An innovative proprietary blend of plasticizing agents and powdered marble that replaces Hydrated Lime and is intended for use in mortars or cementitious stucco finishes. Click here to download the submittal letter.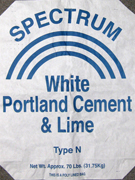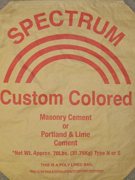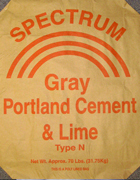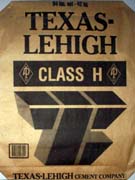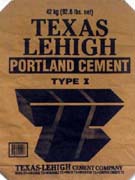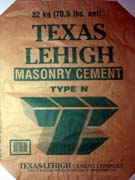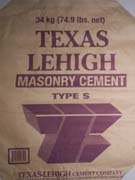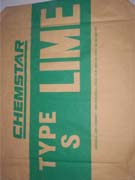 Available for Download
Are You Getting the Best Mortar Coverage for your Dollar?

Safety Data Sheets (SDS)
Texas-Lehigh Cement-Portland, Oil Well, Masonry SDS
Spectrum Cements SDS 
Spectrum White Portland Cement SDS

Mill Test Reports, Data Sheets, and Analysis Tests
Texas-Lehigh Type 1 Portland 
Texas-Lehigh Type N 
Texas-Lehigh Type S 
Austin White Lime Hydrated Lime
Chemstar Type S Lime
Spectrum Integral Powdered Water Repellant

Submittal Letters
Spectrum Portland and Lime Cements (Type N & S)
Portland & Lime Mortar - Type N
Portland & Lime Mortar-Type S
Spectrum Masonry Cement-Type N C-91
Spectrum Masonry Cement-Type N C-270
Spectrum Masonry Cement-Type S
White Portland Type 1 Cement
Texas-Lehigh Gray Type 1 Portland Cement
Texas-Lehigh Type N Cement
Texas-Lehigh Type S Cement
Chemlime Type S Lime
Spectrum Lime Plus


Last Modified on Oct. 5, 2017