Foam Shop
Download Foam Shop Flyer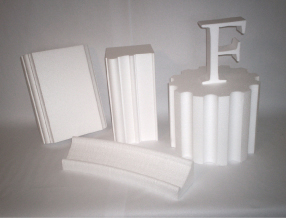 ● Download Foam Shop Flyer (Spanish) ●  Download MSDS for Foam (Expanded Polystyrene)

Foam is used by stucco contractors, commercial & residential builders, commercial roofers, and radio, TV & stage productions. Custom architectural shapes that can be produced include custom profiles, columns, caps & bases, decorative trim, and arched profiles.

The foam shop can also create specialty shapes, letters & signage, industrial molds for casting, theatrical & promotional Items, and company logos & shapes.
Why use EPS foam? It is cost effective,•easily painted or coated, limitless design, flexibility, and light weight.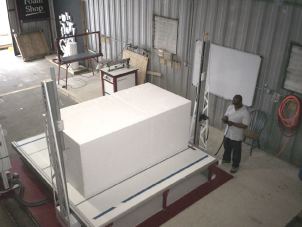 Last Modified on Oct. 5, 2017